Blueberry Bread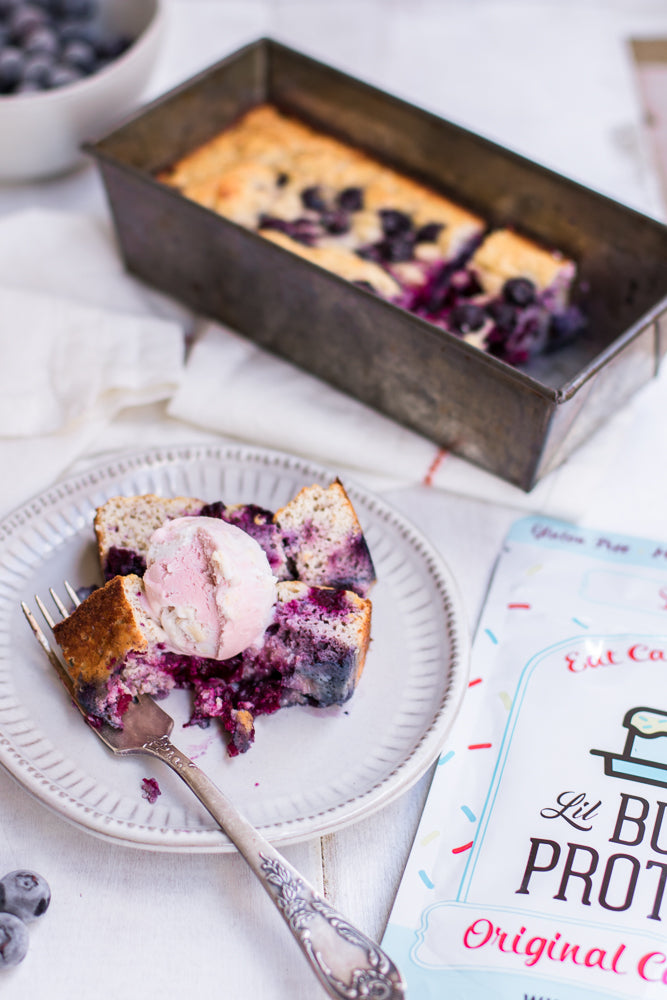 Ingredients:
2 Lil Buff Blueberry & The Beast mixes
1 C applesauce
1/4 C milk
2 egg whites
1/2 C fresh/frozen blueberries
Combine ingredients except for the extra blueberries. Place in a greased mini loaf pan. Preheat oven to 350F and bake for 15-20 minutes. After 3 minutes of baking, add additional blueberries on top. Serve warm with vanilla ice cream. 
Shop our High Protein Cake Mixes