Cranberry Orange Muffins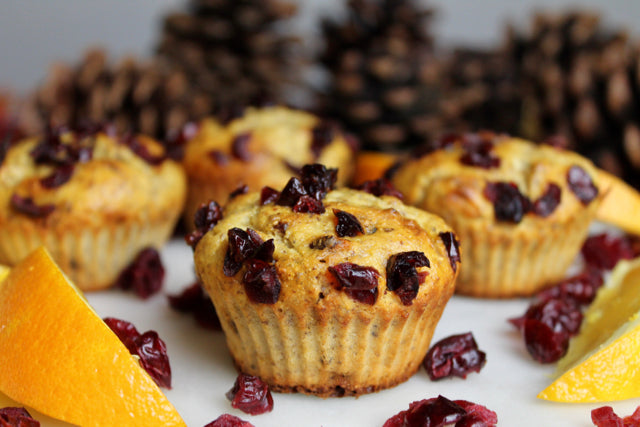 Make a healthy holiday treat that will keep you on track when most people fall off! Worried about packing on extra pounds during Thanksgiving Feast? Fat chance with these protein packed cranberry-orange muffins!
1 Lil Buff Fit-Fetti mix

3 Tbsp egg whites or 1 large egg white (46g) 

1/8th C orange juice (30mL)

1/2 C apple sauce (unsweetened) (75-90 mL)

1Tbsp dried cranberries
Follow standard directions for making a Lil Buff Protein cake as seen in the "How To" page. Instead of adding milk, substitute for orange juice. Add dried cranberries to the batter. Preheat oven to 350F.  Mix thoroughly and spoon batter evenly into a greased muffin tin. Bake at 350F for about 15-20 minutes until cooked through. Refrigerate if not devoured immediately (good luck).
Shop our High Protein Cake Mixes