Mini Protein Cheesecakes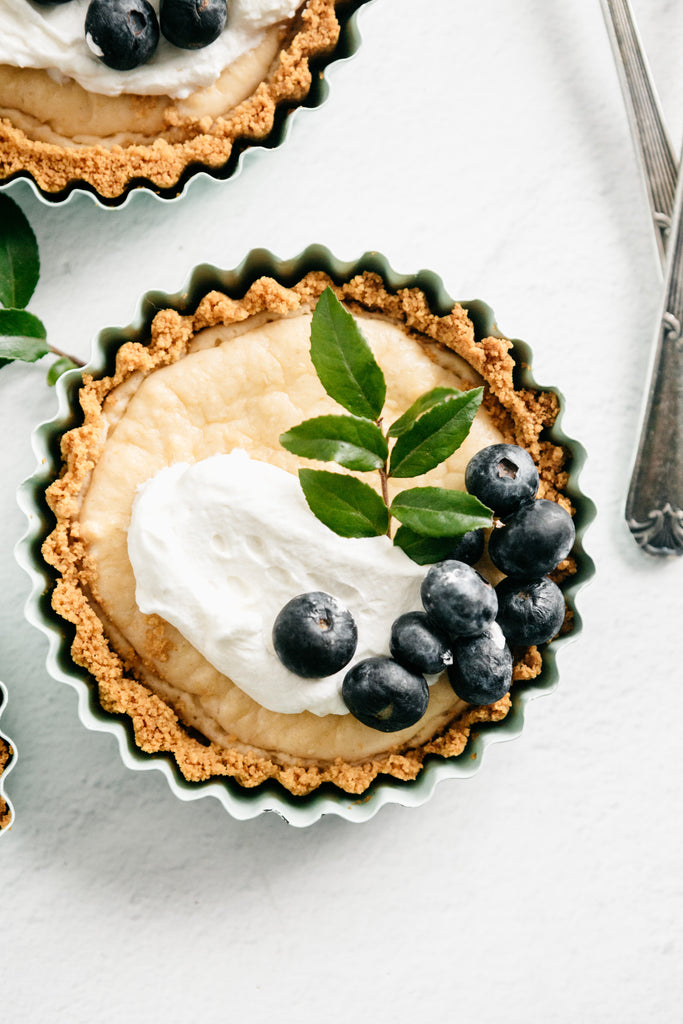 Happy Buffday Mini Cheesecakes

Crust: 
1 cup graham cracker crumbs 
1/4 cup salted butter, melted 

Filling: 
12 ounce pack happy buffday cake mix
1 8oz pack or cream cheese 
1/3 cup heavy cream 
1 large egg 
2 tsp pure vanilla extract 

Combined the graham cracker crumbs and salted butter until mixture appears as coarse sand. Spoon 1/4 of the mixture in each 4" mini tart pan. Press down in the center and around the edges, using the back of a measuring cup if needed. Fill each tart pan with 1/3 of the filling mixture. Bake at 350° for 20 minutes, until crust is golden and tarts are mostly set. Tarts will set up completely as they cool. Allow to cool completely, transfer onto plate and served chilled with berries and whip cream if desired. Makes four mini protein cheesecakes. Store covered in the refrigerator for up to three days. Can use fit-fetti vanilla cake mix as a substitute if needed. 
Enjoy!
Recipe & Photos by www.heathershomebakery.com
Shop our High Protein Cake Mixes